Market summary and outlook
The Investment Grade (IG) Corporate bond market (per Bloomberg Barclays Index) returned to positive territory in the third quarter, delivering a 1% total return, with spreads tightening 18 basis points (bps). The IG market underperformed the S&P Index, which returned 8% and High Yield (per Bloomberg Barclays Index) 2%. Corporate bonds with longer maturities outperformed, as higher yields and lower volatility increased demand for fixed income. BBB rated securities in the Energy and Telecom/Media/Technology sectors outperformed. Otherwise, 'A's and 'BBB's performed similarly with 'BBB' rated securities generally outperforming on the short end of the maturity curve from an excess return vs. Treasuries perspective.
Market technicals improved in the third quarter, and merger and acquisition related headlines subsided, quelling fears of accelerated debt issuance. Post tax reform, investors had set expectations that debt supply would decline. Year-to-date, gross debt issuance is tracking lower than prior years, as companies are working down M&A related debt and/or higher interest costs are discouraging debt financed share repurchase programs. But despite higher rates of EBITDA growth, debt leverage has declined very little. With a significant amount of debt coming due over the next few years, the market remains vulnerable to a sudden contraction in liquidity. Moreover, to work their way out of higher levels of debt leverage, companies need growth to continue at these higher rates or shareholders will see less return via curtailed share repurchase programs or worse yet, dividends. Credit ratings are at risk of falling if a slowdown occurs earlier than expected with debt leverage as high as it is today.
We expected very pedestrian performance from the IG market this year given the low OAS at year end 2017 of 93 bps. While spread volatility has remained fairly low year-to-date (10 bps YTD), the potential for spread widening is higher over the intermediate term. We believe there will be attractive entry points as a result of the increased size of the debt markets, higher debt leverage of companies at this point in the cycle along with the structural changes in the market. We have been rotating into higher quality, more defensive sectors. As Axl Rose would say, we "need a little patience." Coincidentally, that song was released four months before Black Friday.
Performance summary
Spreads tightened in the third quarter, with OAS 13 bps wider for the market index year-to-date, bringing the overall market close to breakeven vs. Treasuries. Higher oil prices and credit friendly headlines in TMT supported tighter credit spreads in those sectors. Nonfinancial sectors exposed to trade/tariff related issues and debt financed acquisitions underperformed. After very strong performance in Energy, we are reducing our risk and overweight positions. Volatility of oil prices and therefore energy issuers is likely to increase in the next several quarters due to the full implementation of sanctions on Iran, uncertainty on the success of those sanctions and potentially decreased demand for oil from emerging markets.
In Financials, REITs and regional/community banks have outperformed while Insurers (particularly those exposed to long term care), Banks (in particular European and US money centers) and Finance companies have underperformed. Money center bank spreads started the year at compressed levels, reflecting the very strong demand technicals in late 2017 as well as the optimism surrounding loan growth and interest rates. Large issuers such as the money center banks become trading vehicles when investors look to sell corporate credit, which occurred especially in long money center paper, earlier this year. Our outlook for the banking sector is that fundamentals have peaked and M&A is unlikely to pick up.
Spread Widening TYD
Source: Bloomberg Barclays Index as of 10/5/2018 AAM (Other – Transportation, Utilities, Capital Goods)
Contributers to IG Corporate Excess Returns YTD
Source: Bloomberg Barclays Index as of 10/5/2018, AAM
Credit market fundamentals
Credit fundamentals continued to modestly improve in the second quarter, but leverage remains quite high. The stronger pace of EBITDA growth and reduced demand for debt given increased yields is slowly reducing debt leverage. Debt leverage remains quite elevated for the point in the economic cycle, as EBITDA will contract for economically sensitive firms in a recession. While we recognize the increase in BBB rated debt, we note that many firms that have increased debt leverage commensurate with weak BBB ratings (i.e., leverage greater than 4x) are utilities and consumer related, which should have less cyclical cash flows.
Gross Leverage by Rating
Source: Morgan Stanley Research, Bloomberg

EBITDA margins look to have peaked, with declines witnessed in the sectors facing higher input costs from labor and/or raw materials (Airlines, Autos, Chemicals) as well as secular headwinds (Media, Telecom, Retail). Companies are spending their cash on share repurchases post tax reform as well as capital projects. Relative to debt, cash balances have been depleted to levels last seen in 2007. Capital spending has been broad based, as evidence by median year over year growth, which approached double digits, a level last reached in 2014.
EBITDA margin
Source: AAM, Factset
Market technicals
After an abnormally strong 2017, fund demand has been tepid in 2018, until July when investors became more comfortable with macroeconomic issues as well as corporate bond supply. Foreign demand for IG USD corporate bonds has been lower this year, partly due to higher hedging costs which we expect will continue to be a headwind through the fourth quarter.
Investment Grade Cumulative Fund Flows ($B)
Source: Morgan Stanley, EPFR

The year started with a flury of M&A related headlines. This activity started to taper in July, as trade tensions increased management and investor uncertainty. This is a positive technical for the market, as supply expectations are lowered after an active first half of 2018. However, we expect M&A related headlines to resume in sectors such as: Media, Technology, Consumer Products, Food and Beverage, Healthcare and Pharmaceuticals.
Volume of M&A Transactions
Source: Bloomerg (North America activity), AAM
Elizabeth Henderson, CFA | Principal and Director of Corporate Credit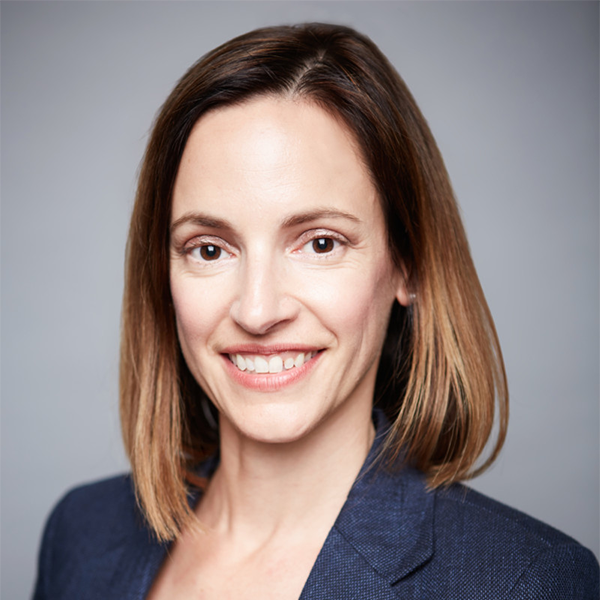 Elizabeth Henderson, CFA, is a Principal and the Director of Corporate Credit at AAM having joined the firm in 2002. She has 22 years of investment experience. Elizabeth graduated with Honors and Distinction from Indiana University with a BS in Finance and earned an MBA in Finance, Analytical Consulting, and Marketing from Northwestern University's Kellogg School of Management.

Disclaimer: Asset Allocation & Management Company, LLC (AAM) is an investment adviser registered with the Securities and Exchange Commission, specializing in fixed-income asset management services for insurance companies. Registration does not imply a certain level of skill or training. This information was developed using publicly available information, internally developed data and outside sources believed to be reliable. While all reasonable care has been taken to ensure that the facts stated and the opinions given are accurate, complete and reasonable, liability is expressly disclaimed by AAM and any affiliates (collectively known as "AAM"), and their representative officers and employees. This report has been prepared for informational purposes only and does not purport to represent a complete analysis of any security, company or industry discussed. Any opinions and/or recommendations expressed are subject to change without notice and should be considered only as part of a diversified portfolio. A complete list of investment recommendations made during the past year is available upon request. Past performance is not an indication of future returns. This information is distributed to recipients including AAM, any of which may have acted on the basis of the information, or may have an ownership interest in securities to which the information relates. It may also be distributed to clients of AAM, as well as to other recipients with whom no such client relationship exists. Providing this information does not, in and of itself, constitute a recommendation by AAM, nor does it imply that the purchase or sale of any security is suitable for the recipient. Investing in the bond market is subject to certain risks including market, interest-rate, issuer, credit, inflation, liquidity, valuation, volatility, prepayment and extension. No part of this material may be reproduced in any form, or referred to in any other publication, without express written permission.